UCC OC Inc. Statement Upon Wheeler Confirmation
Submitted by Cheryl Wed Oct 30 2013 12:56:12 GMT-0400 (EDT)
The United Church of Christ, OC Inc., the UCC's media justice advocacy ministry looks forward to working with Tom Wheeler as he begins his tenure as Chair of the Obama Administration's Federal Communications Commission.  Mr. Wheeler was confirmed by the Senate as Chairman last night, along with Republican Commissioner Michael O'Rielly.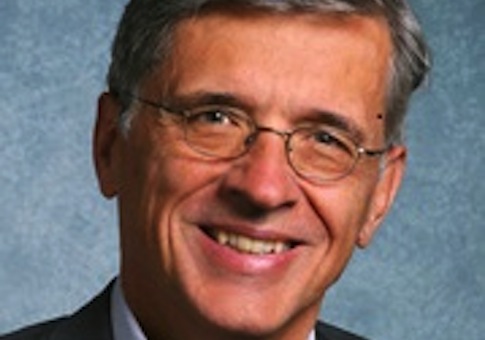 Mr. Wheeler brings decades of experience from all sectors of the communications industry and an expressed commitment to important public interest values such as universal service and competition.  Because of his background, Mr. Wheeler possesses a unique opportunity to make strides toward including all people in the vibrant world of media and telecommunications.  Our economies, and our telecommunications networks, create the most value when all people can participate as users, creators and entrepreneurs. 
 

Acting Chairwoman Clyburn's successful term positioned Mr. Wheeler well to address many issues of importance to the civil rights and social justice communities.  In particular, her initiation of the Critical Information Needs research protocol, implementing Section 257 of the Communications Act, has put the agency in a position to adequately assess the needs of the media ecosystem for the first time in more than a decade.  "Ms. Clyburn's tenure demonstrated that the only barrier to advancing the civil rights agenda at the FCC is the determination and commitment of the person leading the agency," noted Cheryl Leanza, UCC OC Inc.'s policy advisor.   "We are gratified she was able to end the 10-year process of evaluating predatory prison phone rates with a detailed and unassailable rulemaking this year."  Earl Williams, Chair of UCC OC Inc. continued, "We praise her commitment to heed every voice from every sector impacted by the agency, reaching beyond the usual suspects in industry to the people most closely linked to the ordinary Americans whose prosperity, education, and safety depends on the nation's communications infrastructure.   Mr. Wheeler will have an able hand by his side to offer counsel as he becomes more familiar with the full sweep of the agency's mandate, and will be able to draw on her inclusive vision of communications policy."
 
UCC OC Inc. looks forward to continuing to work with Mr. Wheeler, Ms. Clyburn, Commissioners Rosenworcel and Pai, and newly confirmed Commissioner O'Rielly as they address the many critical issues before the agency.