Dear Friend,

The first month of the year is a big one for the world of media justice and communication rights. And we can't do it without your support.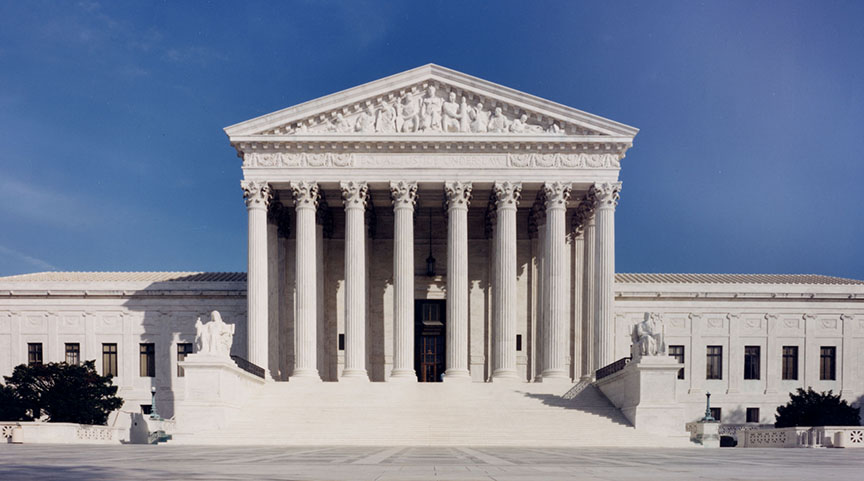 We're in the U.S. Supreme Court this morning! After years of suits successfully stopping media consolidation when the Federal Communications Commission ignores the facts, the record or procedural rules, UCC OC Inc. is in the highest court of the land this morning. If you want to listen in, you can follow along with the audio feed on C-SPAN, or read more about the case.
UCC OC Inc., and our policy advisor Cheryl A. Leanza, has been instrumental in this case—and the preceding cases—from the beginning. Proudly working alongside Prometheus Radio Project, UCC's media justice ministry has been active in filing comments at the FCC as it made its decisions and then holding it accountable if the decisions run astray. In particular, for decades the FCC has ignored the impact of consolidation on ownership by women and people of color. This time around the FCC permitted unprecedented consolidation and yet concluded it would not harm ownership diversity—even though the record evidence showed previous consolidation lead to drops in ownership diversity.
D
efending our victory in the U.S. Supreme Court is an intensive endeavor. Briefs must be carefully crafted, summarizing 20 years of litigation history in accurate, understandable prose, finely honing legal arguments and pulling out examples of two decades of FCC decisions. And even though we are extremely fortunate to have pro bono help from Supreme Court litigators who will argue the case, it still has meant many practice arguments, feedback, identifying more details and questions and more legal research filling in background and providing answers from the perspective of a communications lawyer who has worked on this issue from the beginning. Over this weekend as we remembered both Dr. Martin Luther King and Everett Parker's birthdays—and the work did not stop.
Less than one week after the Supreme Court, our filing is due at the Federal Communications Commission in order to implement the recently-passed emergency broadband benefit, which will provide $50 to all low-income families to purchase broadband in response to the pandemic. We started work on this proposal in March 2020 and it took 10 months of advocacy to make it a reality. Our filing next week will only be only one step in a long process—we've already started meeting at the FCC, we'll have more meeting there, plus additional filings, collaboration with other civil rights and public interest organizations and coordination with companies planning to participate. 
And by April we hope to be pressuring the FCC to finish its proceeding to lower the cost of communications for incarcerated people and their families and accessibility to communications for people with disabilities. 
So it's a lot of work, and the United Church of Christ's media justice ministry is in the middle of it all. And that's only the highlights. 
As you know, this work requires financial support. We can't do it without you. Won't you pitch in $65 to help us succeed? Or whatever you can afford—whether that is more or less.
We really need you and we're making a big difference, you can be a part of it.
P.S. The UCC is hosting a pre-inaugural prayer service this afternoon at 3:30, I hope you can join us and Valarie Kaur, last year's Parker Lecturer.