UCC OC Inc. defends victory in the U.S. Supreme Court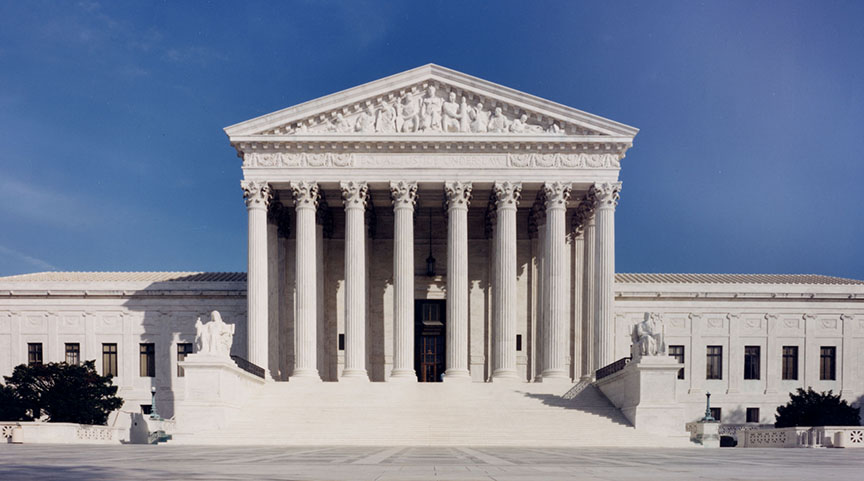 As part of its 60-year-old mission in pursuit of media justice, the UCC's media justice ministry, OC Inc., filed its brief in the Supreme Court today. The case came to the Supreme Court when the Trump Administration and the broadcast industry appealed a UCC victory in federal court last year that blocked the FCC's effort to permit more local television mergers and other media combinations in local communities.  
In last year's victory, in Prometheus Radio Project v. FCC, the federal appellate court in Philadelphia, ruled that the Federal Communications Commission could not permit additional consolidation when it ignored facts in the record showing consolidation would harm ownership rates by women and people of color. The FCC has long decried low ownership diversity numbers but ignored facts in the record showing consolidation harms diversity by putting more television and radio stations into the hands of fewer and fewer owners.

As Cheryl A. Leanza, UCC OC Inc.'s policy advisor and lead litigator in the case in Philadelphia explained last year, "the court found the FCC treated its obligation as less-important than high school math homework and got caught turning in work that, in the court's words, 'would receive a failing grade in any introductory statistics class.'"
The state of ownership diversity is abysmal. Although the FCC's data is flawed and not completely reliable, it shows disappointing results. In full power television, for example, racial minorities combined own 26 stations out of 1,376 licensed stations, Hispanics own 58 stations, and women own 73. In FM radio, racial minorities own 159 of 6,647 radio stations, Hispanics own 219, and women own 390. In all cases, the share owned by women and people of color is in the single digits, and in the case of most individual categories, such as Asian Americans, control is less than 1 percent. And the FCC data is incomplete, for example in FM radio 19 percent of stations did not report any data at all.
Ms. Leanza explained, "in this case, the appellate court reviewed the FCC's work and found it failed the bare minimum for a federal agency. The lower court should clearly be upheld."
Oral argument is scheduled for January 19, 2021 via teleconference because of the COVID-19 pandemic. A decision will occur before the end of the Supreme Court's term next June.
---
During this holiday season, don't forget to support OC Inc.'s work financially. We cannot do it without you!