Dear Friend,
As we spend one week away from violent media, it gives us the space to reflect on those images.  For example, in recent weeks, the world has been gripped with compelling footage of  migrants in Europe, one of the most horrific and compelling being the image of Syrian toddler Aylan Kurdi laying on the beach after drowning. (Caution: while the image is easily available on the Internet, it is profoundly disturbing for some.)

When are the image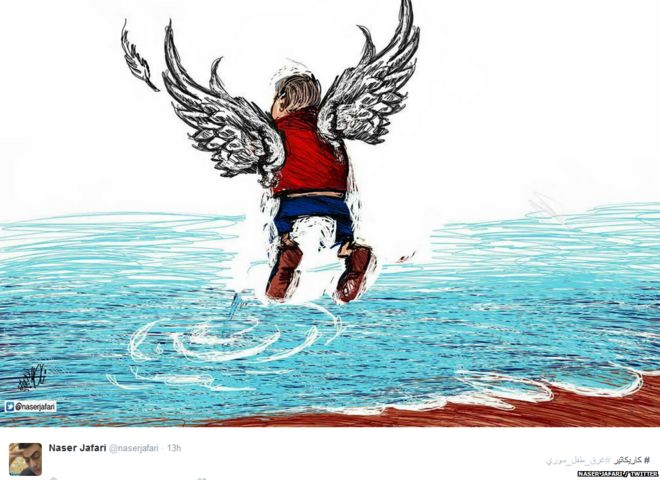 s of violence justified?  People who shared the photo, such as PeterBouckaert of Human Rights Watch, described the poignancy of his little sneakers, reminding him of his own children.  Others criticized the image, viewing it as nothing more than the pornography of grief and sensationalism so often seen on social media.
As you reflect, share your thoughts on UCC OC Inc.'s Facebook page and on Twitter using the hashtag #UCCMediaFast. 

Fasting in peace and solidarity,
UCC's media justice ministry, OC Inc.